This report covers 5 Cafis/Forgiveness events held across Somalia among them Mogadishu, Garowe, Kismayo, Baidoa, to mention a few and abroad.
The public events have attracted more than 20 Thousand people who participated the events in all over the Country, among them were women, youth, peace activists, elders, religious leaders, poets, artists and individuals who are fans has joined Cafis team to attended a day-long event to launch June 28 as the official National Forgiveness Day. Senior government officials including representatives from the Office of the Prime Minister, the Ministry of Information, lawmakers and senators also attended the events.
Somali people across the country and abroad showed their forgiveness or Cafis program, some of whom daring to come forward and forgive their killers in public. Some of these cases have been documented on the record.
In addition to the launch in Mogadishu on June 28, Cafis events occurred in four other locations in Somalia – Baidoa, Galkayo, Garowe and Kismayo. In addition, Forgiveness Day events were held also in Kenya (Nairobi) Canada (Toronto), Denmark (Copenhagen), Finland (Helsinki), Sweden (Gothenburg, Stockholm and Norway (Oslo) The events marked the first campaign of its kind aimed in spreading a message of peace, love and grass root level forgiveness among the Somalis. This sheds light a viable program which seems to have been given less attention especially to the grassroots reconciliation between individuals and communities.
At this critical juncture in Somalia's journey to stability, it becomes an imperative to focus on forgiveness, social reconciliation and alternative dispute resolution to heal the wounds of the civil war, injustice and terrorism.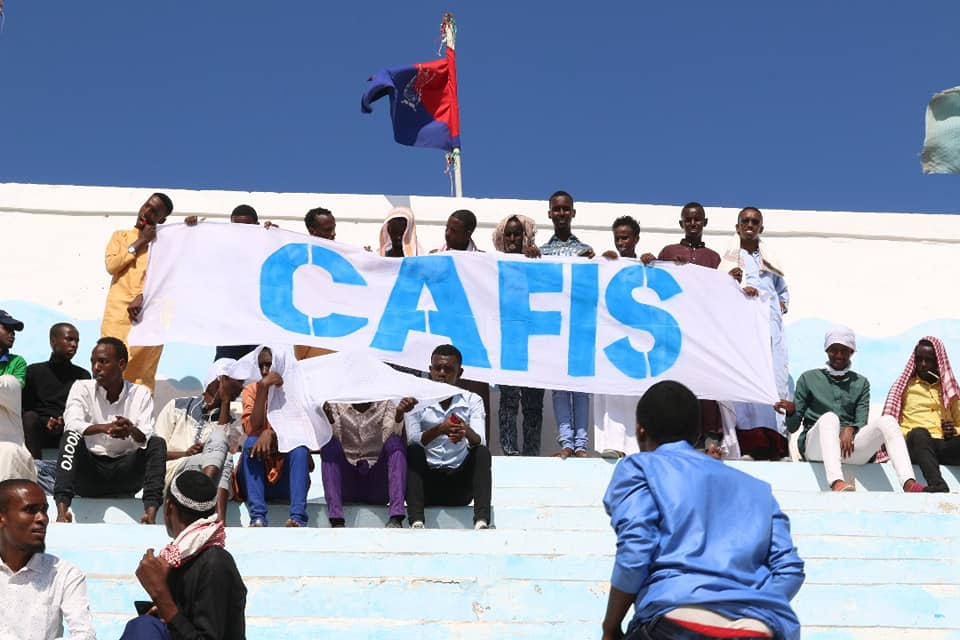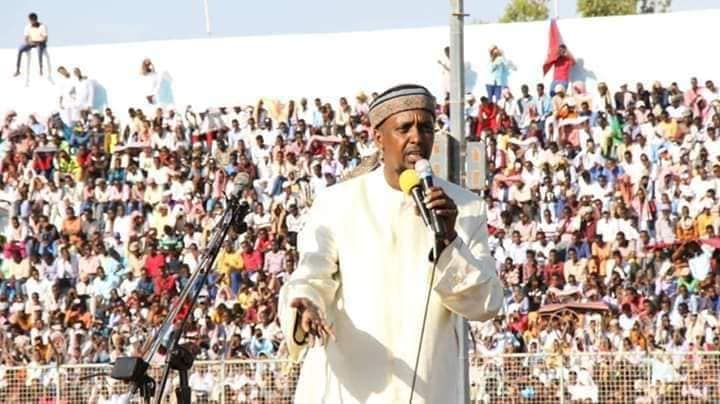 MEDIA COVERAGE
Four major Somali television outlets (SNTV, Horn Cable TV, Mogadishu Cable TV and RTN
TV) were live-streaming the event from Mogadishu while almost all local news media
and some of the international media covered the program in their day and night news
shows.
SNTV (Live coverage in Mogadishu),  https://www.youtube.com/watch?v=-4HpSK60So8
Jubbaland TV, https://www.youtube.com/watch?v=pxMH71PsfQc
Suldaanka TV, https://www.youtube.com/watch?v=W2JCv8sLpa8
ERYAL TV, https://www.youtube.com/watch?v=sj38ngLF068
KGS State TV, https://www.youtube.com/watch?v=nm6uIRMY9Zw
KASMAAL, https://www.youtube.com/watch?v=UeHEul26uqE
SBC, https://www.youtube.com/watch?v=lmVKX7MVQsc
Qarri Jiqood, https://www.youtube.com/watch?v=1ewgxvOAFQM
Facebook, https://www.facebook.com/cafisfoundation/videos/545765862451577/
Hubsiimo News, https://www.hubsiimonews.com/wararka-maanta/maamulka-
baydhabo-oo-ka-hadlay-xuska-28ka-june-ee-maalinta-cafis/
Radio Mogadishu, https://www.radiomuqdisho.net/diyaar-garowga-ololaha-cafis-oo-
si-habsami-leh-uga-socda-soomaaliya-sawirro/
Radio Mogadishu, https://www.radiomuqdisho.net/daawo-xuska-maalinta-cafiska-
soomaaliyeed-oo-xalay-lagu-qabtay-magaalada-gaalkacyo/
WADANI NEWS (Preparation for Forgiveness Day in Baydhabo , South West
Administration of Somalia), https://www.wadaninews24.com/2018/06/27/video-
baydhabo-diyaar-garowga-28-ka-june-ee-maalinta-cafis/
WADANI NEWS (Beside the ordinary people and civil society actors and activists
Administration of South West of Somalia welcomed the Forgiveness Day)
https://www.wadaninews24.com/2018/06/28/maamulka-baydhabo-oo-ka-hadlay-
xuska-28ka-june-ee-maalinta-cafis/
Goobjoog TV (Debate about traditional leaders role on Forgiveness in Clan or
community level) , https://www.youtube.com/watch?v=ptGJfKI2RGo